Play Mission Us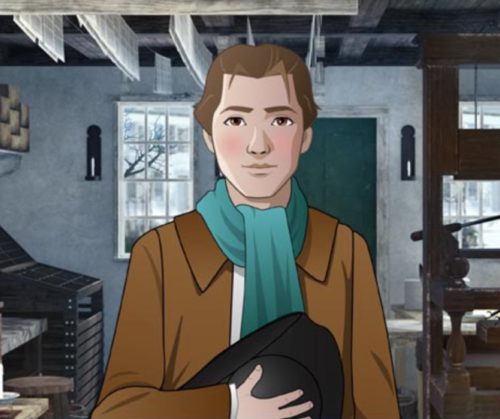 1770 the american revolution
For Crown or Colony?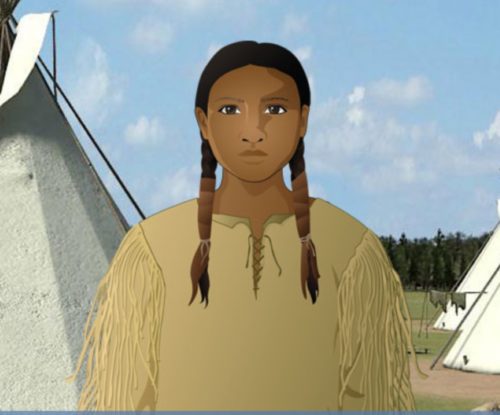 1866 westward expansion
A Cheyenne Odyssey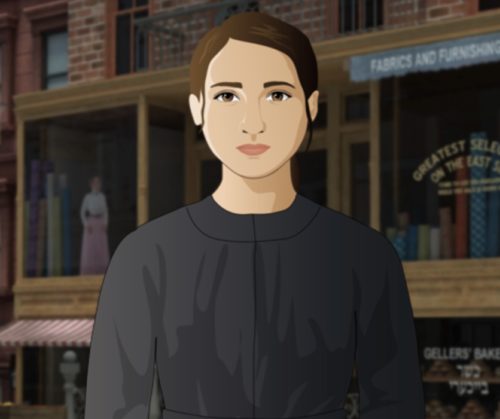 1907 THE IMMIGRANT EXPERIENCE
City of Immigrants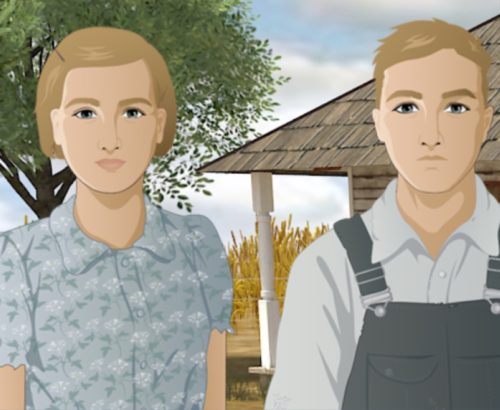 1929 THE GREAT DEPRESSION
Up from the Dust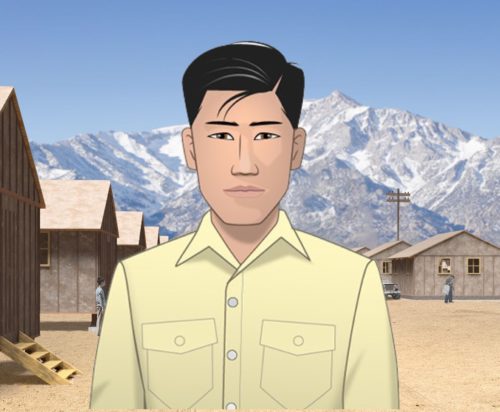 1941 WORLD WAR II
Prisoner in My Homeland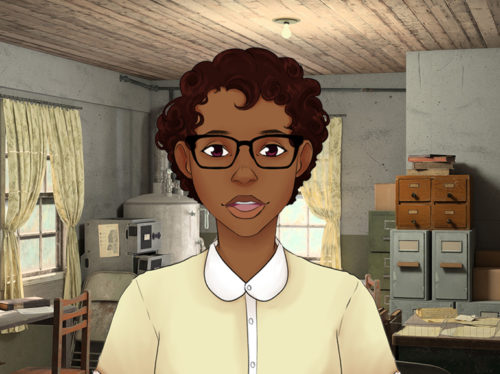 1960 The Civil Rights Movement
No Turning Back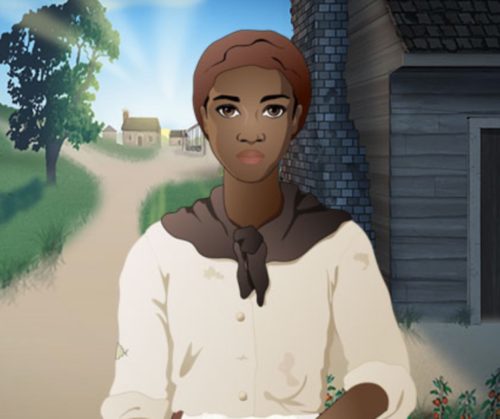 1848 the antebellum era
Flight to Freedom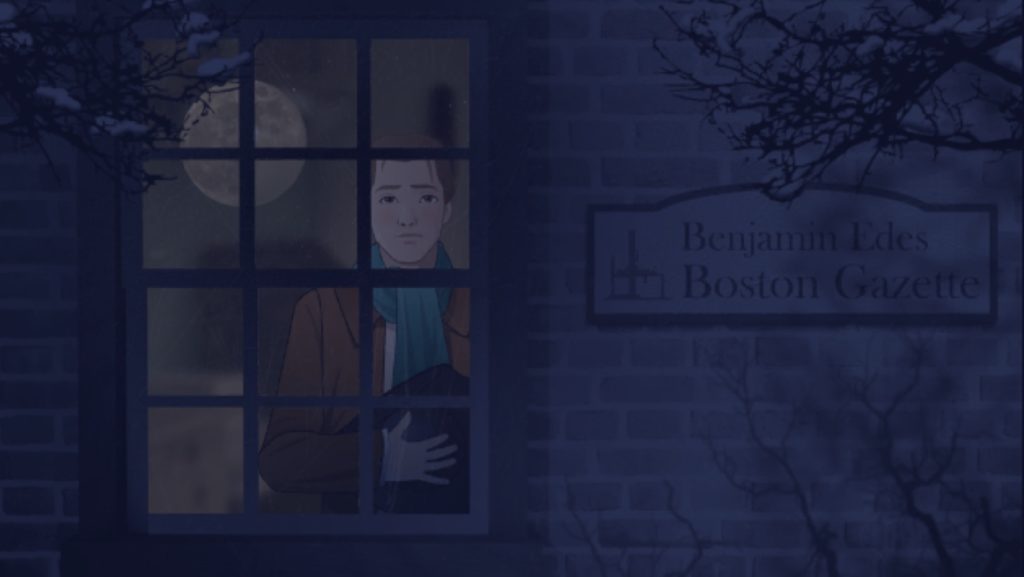 Teach mission us
Mission US includes extensive teaching materials for each mission. The educator guides feature:
What people are saying about Mission US
"I can't even express how incredible the whole of @Mission_US is. I used it with students for many years. It is moving and exceptional. I cannot recommend it enough. It is designed for students, but I love it with my heart and so have the adults I know who have played it. The teaching materials (free!) are impeccable. From awareness and basic understanding, to a multitude of writing prompts and primary sources, to connections to current events, they are amazing!"
"I have used parts of it in 7th grade Social Studies class for several years now and have been consistently impressed by the quality of the content and support materials… My students were very engaged by the game and often played it on their own at home and/or play it multiple times. They identified with the characters and had a much better understanding of the events that they "experienced" in the game. This, combined with the quality of the content, has convinced me that gaming can (and will?) have a place in education."
"I just want to give your team a sincere thank you for creating the Mission US modules. I shared the lessons with my 11 year old son and he played both modules with boy characters and helped his sister with the two 'girl' modules…for fun! He wanted to keep playing and playing. He enthusiastically completed every piece of the modules, even the knowledge reviews…voluntarily…on his own! I have thoroughly enjoyed watching him and his sister interact with the lessons. I know they are both better off for having completed them. I highly recommend your team's Mission US to any family with middle school-aged students."
"Dear Mission US, Thank you so much for creating your website! Your games are super fun. I am a 6th grader and, your games made me love history more and made me want to learn a lot more about history! Completing your missions made me feel like I was in that part of history, and was part of it. But now that I have completed all of your missions, and watched all of the videos, I have nothing to do after school. So because me and many other kids love history, PLEASE, make a 4th, and 5th, and 6th mission,and on and on, and on. PLEASE!!!!!! Thank you sooooo much!"
"Students, even those who identified themselves as not liking history at all, fell in love with mission-us.org. You know you have a great product when moans of 'NOOOOOO' fill the room when you say it is time to move on. The content knowledge students gained from the simulations allowed for much deeper discussion than I have experienced at the fifth-grade level. I will (along with my team) definitely make mission-us.org a part of my curriculum."
"These Missions are the best lessons I've ever found in any subject area, the most motivational, most flexible and thoroughly supported with background material. I will recommend these often as a great example of what modern schooling should look like."
"I teach United States History to new immigrant students (ELLs) at The Brooklyn International High School in Brooklyn, NY. I can't tell you how much I LOVE your simulations and what an asset it has been for my ELL students. What a way to bring the history alive for them and give them more context than I'm able to provide. They struggle with the games but stick with it and enjoy while learning and reinforcing the concepts and ideas we talk about in class… Thank you for the assistance to my class and my students in learning and enjoying US history."
"I've been using MUS in my 7th grade social studies class for about 4-5 years. An excellent engagement tool with an abundance of supporting resources! I constantly introduce the wonderfulness of MUS to teachers! Thank you!"
"I teach 4th grade in CO and this addresses our learning targets in ways I would never be able to reach my students through any other typical medium. THANK YOU! This 'game' was totally amazing! It teaches history in an empathetic way– I can't WAIT to use it in my classroom next year!!! I love the simple, but real graphics, the authentic voices, and the true consequences good/bad to my choices as I play."
"I am an educator from Oklahoma and a Cheyenne… I appreciate your efforts of providing a perspective of the Cheyenne in Mission 3. Often times, our perspective is omitted or minimized in US history. I taught US history and I believed students should always learn as many perspectives as possible… I would certainly forward this to teachers and, history teachers in particular."
"I'm 12 and I really like both of your missions I have completed them. I'm wondering if you could make more, though,the sad thing is that most schools don't teach in this way…The textbooks just don't engage kids. if my school would put this in the classroom kids might like history more."
"I have really enjoyed using these activities with my students… We did each part, discussed it, and I used several of the resource work-sheets to check for comprehension. This is also a great way to teach perspective. Each student shared what they did, the decisions they made, and their fate and perspective… ALL students, regardless of their academic level, were totally engaged throughout the entire time we used this activity. I hope you will do another in the upcoming years."
"Just wanted to say thank you for putting together this wonderful website and having it free of charge too! My son (11yrs old) is homeschooled and he has been enjoying the missions all day today. The only problem I have with it is that I can't get him to stop for other subjects!!! Design and mechanics of the missions are so well done and the educational subject matter is presented in an interesting and engaging way. Love it! Keep up the great work and thank you again."
"I simply wanted to write and thank you for creating such a truly wonderful and immersing mission about the American Revolution. My 8th graders absolutely loved playing today, and at least one went straight home and finished the whole mission. My last period class was so completely absorbed in the mission that I think I could have left and they wouldn't have noticed for a good half hour… It shows many different perspectives regarding the tensions and eventual conflict, and kids don't even realize how much they're learning. Kudos to you all!"
"I've been playing mission-us since I was in 8th grade and right now I'm currently a junior. I really enjoy all four missions because it helps you get a feel of the historical era people in the past had dealt with. I also like how we get to choose certain paths for the characters. I really hope this program continues to make different missions because I enjoy all of them."
"Games can truly place students in the past / build an emotional connection to the past as well as going to a location. My students constantly bring up what happened to their characters in the @Mission_US games! … I embed the parts throughout my units, which gives kids a concrete basis for more abstract ideas. Their teachers' guides are amazing, too."
"I just wanted to send a thank you for creating this game! My students cheer when they hear we are heading to the computer lab to play. This is the best interactive way for the students to really see what life was like in these time periods, and how their decisions affect the history and the lives of these characters. These games are terrific and I would love to see more available."
"I will never forget when I found this website in 5th grade. I am now in 8th grade and about to go into high school. Thank you for being with me all the way."
"My students LOVE these simulations and Mission US exposes them to history in a completely different way from reading and traditional research. They are placed in situations where they can truly consider many of the factors that have impacted the history of our country. There is quality information and we all love the use of primary documents throughout the missions. I also have many students whose reading levels are far below grade level yet can access these materials with the aid of the audio voice overs and working with partners on something they are enjoying. Thank you for the activity guides which save me so much time in figuring out how to accomplish this task. I love that you provide editable documents that I can customize for my unique groups! I cannot thank you enough. I hope you continue to develop amazing resources like these that are free to our students."
"You've managed to do something wonderful with interactions that books, movies, and story-telling can't always offer, and what's more you've made it available to everyone by providing it in a browser and making it free… I can't wait to see more productions and would happily volunteer for and support Mission US."
"I just had to write to say that this is a truly remarkable game and a wonderful way to learn about such a rich time in our country's history. I hope you make many more of these covering other historical time periods. Kudos to all involved in bringing this to our children. I grew up learning history the old fashioned way – textbooks! This game makes it all come alive in an interesting way that doesn't speak down to the children. Really appropriate for all ages. Completely well done in all regards."
"I love it. — Okay. I was forced to play this for class and we had to answer questions about the decisions we made and it's due this coming Monday. I ended up playing this and the bonus games sooo many times because it was great and loads of fun. I don't know how many praises you get but this was great. I look forward to any updates you create. Thanks soooo much for a good, educational way to spend my free time."
About mission us
Mission US is an award-winning educational media project that immerses young people in transformational moments from U.S. history.
Developed for use by middle school students in the classroom and beyond, Mission US is a deeply-researched, award-winning educational media project with proven positive impact on history learning. To date, more than three million registered users across the country have played and learned from Mission US.
Mission US is committed to teaching complicated and sensitive topics in American history. We recommend that teachers/parents preview game content to make sure it is appropriate for their students/children.
Go to about