Meet the people behind Prisoner in My Homeland
The Mission US team had the privilege of collaborating with a diverse group of advisors, curriculum developers, and performers who brought a wealth of expertise, insight, and talent to Prisoner in My Homeland. Many of them also brought personal experiences with or connections to the incarceration of Japanese Americans during the World War II. Read more about them below and see the full team credits list here.
CONSULTING ORGANIZATIONS
Densho is a digital archive and public history organization that documents the stories of Japanese Americans who were unjustly incarcerated during World War II. They offer irreplaceable firsthand accounts, coupled with historical materials and educational resources, for all to access on their website. Founded in 1996, Densho has long been a trailblazer in the use of digital technology to document and share historical materials. While their collections reflect and serve a national audience, they remain deeply rooted in our Seattle community.
The Bainbridge Island Japanese American Community (BIJAC) honors the heritage of the Issei (first–generation Japanese) who came to the United States, and particularly to Bainbridge Island, to make a new life for themselves and their children. They hope to promote a better understanding of the diversity of our nation by sharing their history, customs, and values. BIJAC is dedicated to preserving and sharing an accurate historical record through oral histories and an outreach educational program. BIJAC's mission is to preserve the history and culture of Japanese Americans of Bainbridge Island and support education and community outreach that fosters a deep appreciation for diversity, justice, and the need for vigilant protection of our civil and constitutional rights. Representatives of BIJAC who consulted with the Mission US team included Lilly Kodama and Kazuko ("Kay") Sakai Nakao, who generously shared their personal experiences of being forcibly removed from Bainbridge Island to Manzanar during World War II.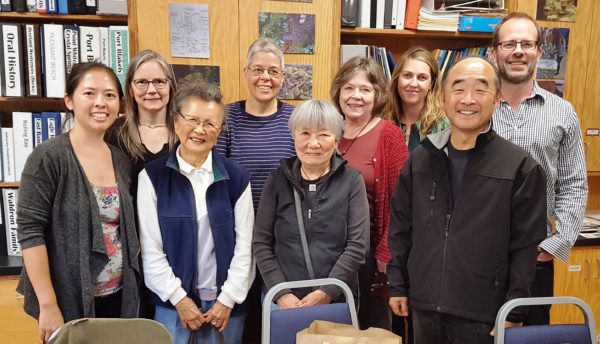 ADVISORS
Allan W. Austin is Professor of History and Government at Misericordia University. His books include From Concentration Camp to Campus: Japanese American Students and World War II and Quaker Brotherhood: Interracial Activism and the American Friends Service Committee, 1917-1950, both of which address the wartime experiences of Japanese Americans. In addition, he has published several articles dealing with Japanese American history during and after World War II.
Roger Daniels, Charles Phelps Taft Professor of History Emeritus at the University of Cincinnati, is a specialist in modern American History who has written widely about immigration, Asian Americans, and the era of Franklin D. Roosevelt. He is a UCLA Ph. D., who taught there and at the University of Wyoming and SUNY Fredonia, before coming to Cincinnati where he taught from 1976 until his retirement in 2003. Among his publications are Prisoners Without Trial: Japanese Americans in World War II and a nine-volume history titled American Concentration Camps: A Documentary History of the Relocation and Incarceration of Japanese Americans, 1941-1945. The most recent of his eighteen books are The Japanese American Cases and his two volume biography of Franklin D. Roosevelt. Chief of his many public services have been as the major consultant to the Commission on the Wartime Incarceration and Internment of Civilians and as a member of the History Committee which helped to plan the Immigration Museum on Ellis Island.
Tetsuden (Tetsu) Kashima was born in Oakland, California, and in 1942, as an infant, with his family, was incarcerated in the Tanforan Assembly Center and the Topaz (Utah) War Relocation Authority camp until 1945. Tetsu received his B.A. degree from the University of California, Berkeley, and his Ph. D. degree in Sociology from the University of California, San Diego. Tetsu came to the University of Washington in 1976 and is presently a Professor in the Department of American Ethnic Studies and an Adjunct Professor in the Department of Sociology. He has been an invited Visiting Professor at Ryukoku University in Kyoto and the Yamaguchi National University in Yamaguchi, Japan. Besides publications in numerous journals, he has authored many articles and published two books: Buddhism in America: The Social Organization of an Ethnic Religious Institution (1977) and Judgment Without Trial: Japanese American Imprisonment during World War II (2003,2004).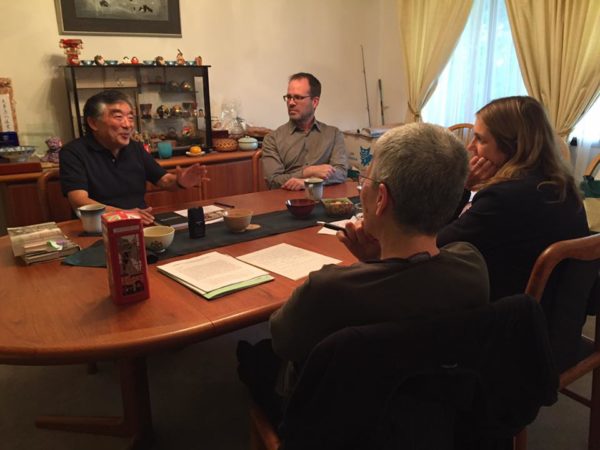 Martha Nakagawa has researched and written hundreds of articles related to the incarceration of Japanese Americans during the World War II era. She is the author of Renunciants: Bill Nishimura and Tad Yamakido and has served as an editor or reporter for numerous Asian American publications, including Asian Week, Rafu Shimpo, Pacific Citizen, Nichi Bei Weekly, Nikkei West, and the Hawaii Herald. She was the recipient of a California Civil Liberties Public Education Program grant to conduct research on Bronzeville, an African American enclave in Little Tokyo during World War II. At UCLA, she helped process the Jack and Aiko Herzig Collection relating to the Commission on Wartime Relocation and Internment of Civilians – a governmental study on the wartime orders and impact of the imprisonment of the Japanese American community – and is currently assisting on the Eji Suyama Endowment project, which is dedicated to preserving the history of Japanese Americans who protested their incarceration in U.S. camps during World War II. She is also serving as an advisor on a California State University Japanese American Digitization Planning Grant from the National Endowment for the Humanities.
CURRICULUM CONSULTANTS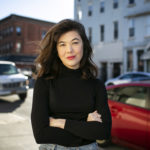 Cathlin Goulding, Ed.D., is a curriculum specialist and researcher of place, pedagogy, and historical violence. Her research focuses on education and public memory in post-conflict settings. She examines immersive educational experiences in concentration camps and other sites exhibiting "difficult" pasts. As the daughter and granddaughter of Japanese Americans incarcerated during World War II, the history and reverberations of the concentration camp are key areas of her research and writings. Currently, she co-directs YURI, an education consulting business that offers curriculum and teacher professional development on Asian American history and stories. She teaches in the Adolescent Social Studies program at CUNY's Hunter College and lives in Brooklyn, New York.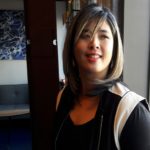 Freda Lin is currently the Co-Director of YURI: An Asian American Education Project and creates educational resources through an Asian American lens. This work focuses on developing curriculum, youth workshops, and professional learning for organizations and K-12 schools. She also consults with businesses to organize their content into lessons and modules. Freda began her career as a history and leadership teacher in Chicago and San Francisco Bay Area middle and high schools. She implemented new diversity programs and curriculum to support more inclusive and equitable schooling. After leaving the teaching field, she consulted with UC Berkeley History-Social Science Project on teacher coaching, curriculum and grants research with the Center for Asian American Media, and social movement history tours with Freedom Lifted. Freda also served as the Education Program Director of the nonprofit organization, the Fred T. Korematsu Institute, where she designed and implemented new projects and programming.
VOICEOVER TALENT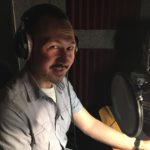 Konrad Aderer (Harry Ueno) is an actor, documentary filmmaker, and video journalist based in New York City. His feature documentaries include Resistance at Tule Lake, which tells the long-suppressed story of 12,000 Japanese Americans who resisted the U.S. government's program of mass incarceration during WWII. His previous documentaries include Enemy Alien and A Corner of Her Eye. As an actor, Konrad played principal roles in the independent features "City of Strangers," "Use Your Head" (Finalist for SXSW's Best of Fest Award), and "Ignatz and Lotte" (Independent Spirit Award nominee), and his numerous theater credits include "A Majority of One" (Jewish Repertory – Drama Desk nomination for Best Revival). Konrad is the descendant of Japanese Americans who were incarcerated during WWII; his grandparents were married and his mother was born in camp in Topaz, Utah.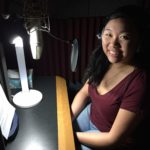 Rachael Chau (Meiko Yamamoto) is a recent graduate of NYU Tisch Drama, where she studied at the Stella Adler Studio of Acting and Stonestreet Studios. She lovingly remembers watching Cyberchase on PBS as a kid; this job has been a true full circle moment for her. Rachael is a proud Asian-American and thanks THIRTEEN WNET for shedding more light on the experience of this community through Prisoner in My Homeland.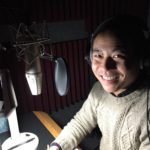 Will Dao (Tadashi) is thrilled to participate in MISSION US! Theatre credits include work with Asian American Theatre Company, American Conservatory Theatre, Bay Area Children's Theater, Berkeley Rep/Ground Floor, Central Works, Crowded Fire, Golden Thread, Magic Theatre, NYMTF, Oregon Shakespeare Festival, San Francisco Playhouse, Seattle Rep, Shotgun Players, and Theatreworks, among others. He holds a B.A. in Theater and East Asian Studies from Oberlin College. www.willdao.com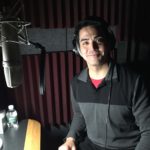 Originally from Honolulu, Hawai'i, Chris Doi (Kinzo Tanaka) is now an actor based in New York City. Off-Broadway credits include No-No Boy, The Secret of O-Sono, and Shogun MacBeth with Pan Asian Repertory Theater, and Twelfth Night with Leviathan Lab. TV credits include Madam Secretary on CBS, and The Good Cop on Netflix. His grandfather was in 442 RCT, a segregated, Japanese American unit in the US Army during World War II, his grand mother was imprisoned in a camp called Manzanar, in central California. He is honored to work with WNET on Prisoner in My Homeland.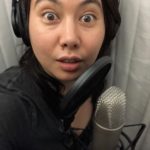 Siho Ellsmore (Maya Tanaka) is a New York City based, Australian born actor and voice actor. She has voiced commercials for AIG, Hinge and GSK. Her Aussie accent can be heard in the hit video game Overwatch. On stage Siho has worked with NAATCO, Ma-Yi, Target Margin, The Drama League, La MaMa, Ensemble Studio Theatre and the Actor's Studio. On the screen Siho has worked with PBS, MTV, Comedy Central and appeared on Australia's longest running soap Neighbours.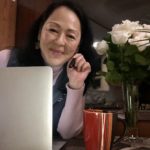 Leslie Ishii (Great Aunt Lily) is Artistic Director at Perseverance Theatre in Alaska and debuted in Seattle at the Northwest Asian American Theater in Breaking The Silence that raised legal funds for WWII Evacuation/US Concentration Camp Resister, Gordon Hirabayashi. Leslie has performed on Broadway, with El Teatro Campesino, Penumbra Theatre, Native Voices, Artists At Play, East West Players, Oregon Shakespeare Festival, and the American Conservatory Theater to name a few. She has also worked extensively in TV, Film, New Media, and her most recent guest appearances were on Jane The Virgin and Mission US. Related: Director, Arts Educator, Founder: The National Cultural Navigation Theatre Project, a Doris Duke Charitable Foundation National Theatre Project Grantee. Training/Affiliations: ACT, MFA; University of Washington, BA Music, Dance; Consortium of Asian American Theaters & Artists, artEquity. SAG-AFTRA, AEA, SDC. Leslie is the descendant of Marie and George Ishii, who were forcibly removed during WWII. Marie Ishii a survivor of Minidoka Concentration Camp.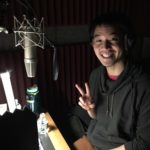 Eddy Lee (Henry Tanaka) is from East Lansing, MI where he originally started on a path towards Medicine. Along the way he met and learned from a number of gracious, openhearted people who helped him re-navigate toward a path of following his dreams. Without these people he would not be where he is today. He is proud to be able to lend his voice to this telling of an important time in history. Thank you Mission US and WNET for helping to bring these stories to light. Some credits include: Broadway: Hamilton: An American Musical (swing/us Hamilton). Regional Theater: Miss Saigon (Flatrock), The King and I (DSM). Animated Films: Maquia: When The Promised Flower Blooms (Adult Ariel), Pokémon: The Power of Us (Toren). Animated Series: Pokémon: Sun and Moon (Gladion), Yu-Gi-Oh! VRAINS (Soulburner), Yu-Gi-Oh! Arc V (Moon shadow), Gundam Seed HD Remastered (Kuzzey). Video Games: Pathfinder: Kingmaker (Tristian). Proud member of #TheBringAbout!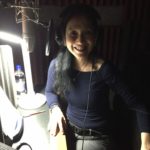 Dawn Akemi Saito (Kiyoko Tanaka) is an actor, writer, director and teacher. Her multi-disciplinary works have been presented at: Walker Art Center, Flynn Center for the Performing Arts, Orpheum Theatre in Austria, the Whitney Museum, Dance Theater Workshop, LaMama, New World Theater, the Public Theater and Aaron Davis Hall. She has also performed at St. Ann's Warehouse, BAM, Japan Society, New York Theater Workshop, Bushwick Starr, as well as tours in Europe, South America and Asia. Dawn is an Artist-in-Residence at Fordham University/Lincoln Center and is on the movement faculty at Juilliard. She is co-director of the Summer Intensive in Theatre Devising at Bard College in Berlin.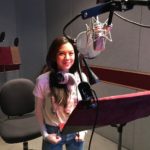 Erin Siu (Lily Tanaka) is an extensively trained actor and writer from Los Angeles, CA. She graduated from college at UCLA with a degree in Biology before shifting her focus onto all aspects of the film, tv, and gaming industry. She is an advocate for human stories with strong female leads and diverse casting, and is currently shopping an independent dramedy feature film.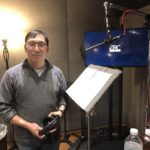 Dwight Sora (Mr. Yamamoto) is a native of River Forest, Illinois and a graduate of University of Chicago (B.A., Department of East Asian Languages & Civilizations) and the GLCA/ACM Japan Study Program at Waseda University. Currently residing in Chicago, Dwight works as a freelance Japanese document translator and actor. Stage roles include After the Quake (understudy, Steppenwolf Theatre Company), Durango (understudy, Silk Road Rising), 12 Angry Men (Raven Theatre), The Three Musketeers (Lifeline Theatre) and Cymbeline (Strawdog Theatre). He has also had small roles in the films Red Dawn and Real Steel, and provided fight choreography for local stage productions of Company (Mercury Theatre Chicago) and Pacific Overtures (Porchlight Music Theatre). Dwight is also a 23-year student of the Japanese martial art of aikido and currently holds a rank of sandan (third-degree black belt).