Mission US celebrates 10 years!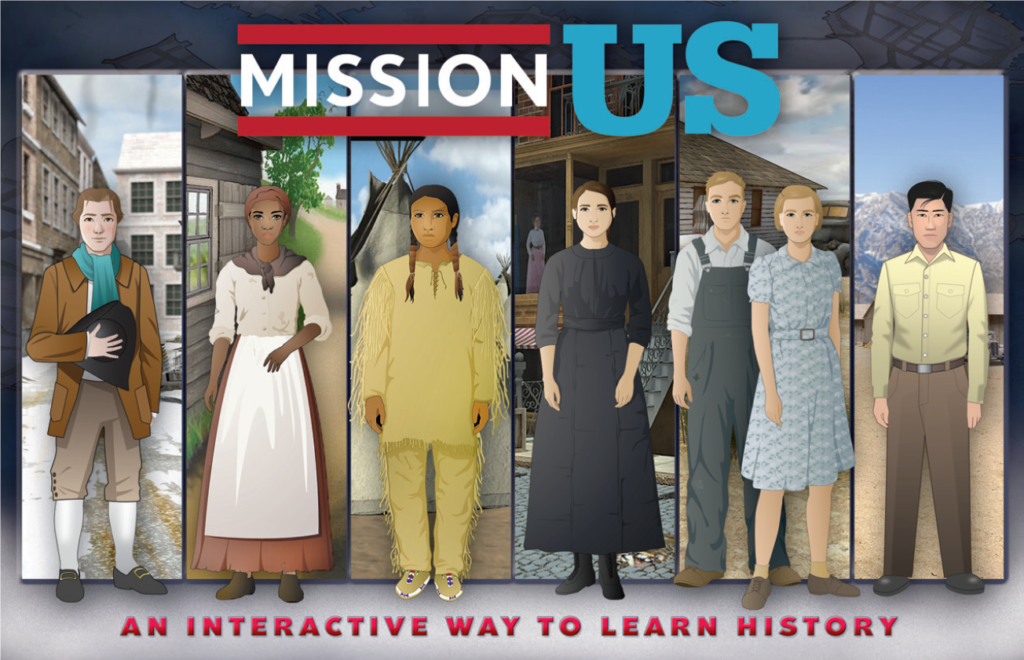 We're a month late in celebrating the 10th anniversary of Mission US – but better late than never! The first mission, For Crown or Colony?, launched nationally on September 21, 2010. Since then, we've produced five more missions and are now in production on our seventh game, to focus on the experiences of African American teens involved in the civil rights movement in the 1960s. We are so grateful for the support of the more than 3 million people – including 100,000 teachers – who have played Mission US over the past ten years, as well as to WNET's long-time project partners, the American Social History Project at CUNY, Electric Funstuff, and EDC's Center for Children's and Technology, our generous funders, and the many advisors, writers, designers, developers, researchers, producers, voiceover actors, curriculum creators, and other team members who have made Mission US a reality.
Here's a reminder of some of the resources we have to support teachers using Mission US both in the classroom and as a remote learning tool:
We value your input and hope you will continue to reach out to us with your feedback and suggestions! Email us any time at missionus@thirteen.org and follow us on Facebook and Twitter.
Here's to another 10 years and many more missions!