Reflections from the Cast of No Turning Back
We were fortunate to work with an outstanding cast of voice actors whose talent and passion brought the characters of No Turning Back to life for our players. Several of them shared their reflections on what the experience meant to them and how the game connected to their personal histories.
Déja Denise Greene (Verna Baker)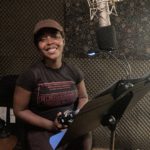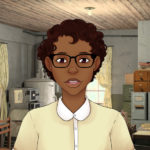 "As a young black woman whose family was a major part of the civil rights movement being based out of Selma, Alabama, I believe in the importance of stories like this being shared with students. Not just for the purposes of having this historic information circumventing your minds, but because stories are impactful. Though this game can never fully represent the nuances of the many who held similar experiences or worse, I see it as an attempt to offer a bridge between modern resemblances and the shadows of the past. Give yourself permission to lean into that if you start to recognize pieces of yourself in Verna, pieces of the world in her world, or pieces of people around you in some of the characters you meet.
"With a game so interactive in nature, I encourage anyone who plays to be really curious, ask questions, and use Verna's story as a template for connecting with experiences that are not your own. Since it's not something always taught in school, use it as a practice in stretching your own empathy and see what you can learn outside of the history and information."
Johnathan Lee Iverson (Medgar Evers/Rev. Starling)
"I have been blessed to have been granted a place in history due to my tenure with Ringling Bros. and Barnum & Bailey, as the youngest, first Black American, and the Last Ringmaster™ in its history. My forebearers were always been ever present in my consciousness those near two decades with The Greatest Show On Earth®.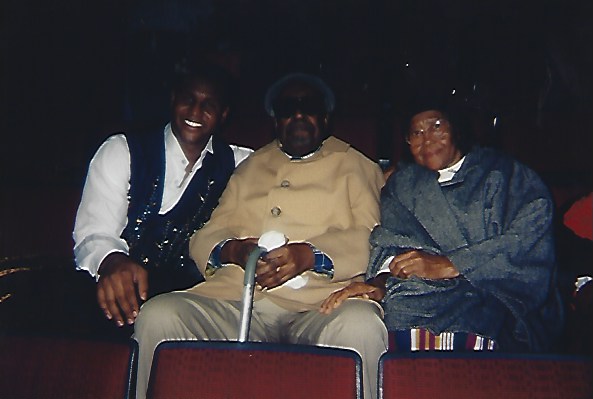 "The history of the Civil Rights era is etched into my DNA, figuratively and literally. Nothing I am, have, or enjoy is possible without my forefathers and those authentically American heroes. My maternal grandfather, the Honorable Rev. Willie Ben Iverson, thwarted a plot to lynch him because of his activist work. I grew up in an activist's home and was immeasurably fortunate to be afforded an education overseen by activist teachers and administrators who cultivated me in a way that made it clear that they had a stake in my personhood and success. Visits to Harlem's esteemed Schomburg Center for Research In Black Culture were common during my middle school years as the first class of the Choir Academy of Harlem and a member of the Boys Choir of Harlem. I was required to watch Eyes On The Prize frequently and engage with its topic as if it were a part of the curriculum. It is through that documentary that I became acquainted with the iconic Medgar Evers.
"His story has always haunted me. His unabashed courage, his desperate love for his wife (a true romance) and his heroic ambitions for his children, in the face of an ugly and godless nation that was and, in many respects, still is America is humbling to me. To be so young! Medgar Evers was a portrait of the best of Black manhood. To lend my voice to such a man is among the greatest honors I could ever think to receive. Equally important was being able to voice the character of Rev. Starling. It broadened my perspective and gave me a deeper understanding of the emotional toll, clearly felt by many, and the diversity of thought regarding that most perilous moment in time. It's a reminder that historically the struggle for liberty has always been a tremendously complex matter."
Hear Johnathan's reflections in this video:
De'Cayla Day (Addie Starling)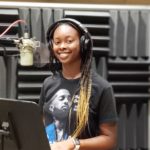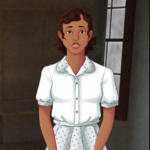 "I am so grateful that I was given the opportunity to be a part of 'No Turning Back.' Being the voice of Addie allowed me to experience things that I was never able to experience in real life. I gained so much knowledge during each of my recording sessions, and the entire process was eye opening. 'No Turning Back' sparked my curiosity to educate myself further on the civil rights movement.
"I believe that it is so important for me to know my history. I have a little brother, and I want him to learn a lot more than I did about civil rights. These types of stories are so important, and that is the sole reason why this project has been so meaningful to me. I had no clue how important the SNCC committee was to sit-ins and marches, so I learned a lot from 'No Turning Back.' I hope that this game will be as meaningful for the players as it was for me!"
Here her reflections in this audio clip:
Victoria Eggleston (Emma Jackson)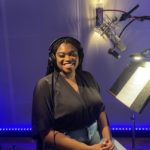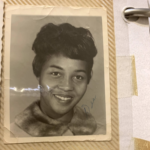 "It has been a great honor to be a part of No Turning Back, as it heavily relates to my family. My grandmother, Delores T. McMillan, was raised in a small town in Louisiana during the 1940s and 50s. During this time, she witnessed the effects of Jim Crow and segregation. She and her other five siblings grew up in a three bedroom house on a hill, near a white suburban neighborhood. My grandmother can account for moments where she had to run home, as hard rocks and stones were being thrown at her. This sparked activism within her and my family. My great-grandfather would participate in the sit-ins at different restaurants and more. They also had the opportunity to meet and sit with Thurgood Marshall at their beautiful home.
"It is so very meaningful for me to be a part of this project. It is important to preserve Black History, and convey the emotions that one was dealing with at that time. There have been so many warriors and trailblazers that worked hard and made sacrifices, so that I may live the life I am living right now. I am thankful for all that my family and activists did during that time. Emma Jackson's (Bell's ) involvement within the Civil Rights movement, showed the power of courage and willingness to change the world. I hope that I can one day make such an impact on others, just as she has done."
Play No Turning Back and learn more about the people behind the mission.