Meet the People Behind No Turning Back
This Black History Month, we would like to shine a spotlight on the incredible advisors, cast, and other team members who contributed their expertise, talent, and passion to the creation of No Turning Back.
This new interactive experience immerses players in the 1960s civil rights movement through the story of Verna Baker, a fictional teenager from the Mississippi Delta who ultimately joins other young people in organizing for voting rights. The story, characters, gameplay interactions, and instructional design were crafted based on both the historical scholarship and personal stories and experiences of our advisors, many of whom were themselves young people working for change in Mississippi in the 1960s. We are extremely grateful to our lead advisors, who included: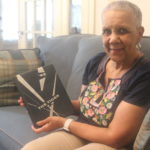 Freddie Greene Biddle was raised in Greenwood, Mississippi, and her family were among the earliest supporters of SNCC (Student Nonviolent Coordinating Committee). She started canvassing to encourage people to register to vote when she was a senior in high school in 1962, and remained active with SNCC until she moved away for college in 1968. Learn more about her story on the SNCC Digital Gateway.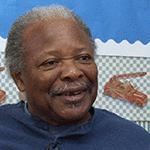 Charles McLaurin, a Native Mississippian, served as a SNCC field secretary and began SNCC's voter registration campaign in Sunflower Counter in 1962, at the age of 21. He continued his work with SNCC until 1967. He also served as campaign manager for Fannie Lou Hamer when she ran for Congress with the Mississippi Freedom Democratic Party and continued to collaborate with Hamer through the 1970s. Learn more about McLaurin on the SNCC Digital Gateway.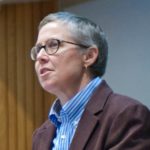 Emilye Crosby, PhD, studies and teaches African-American history and the modern Civil Rights Movement. She has been a member of SUNY Geneseo's History Department since 1995 and was the coordinator of the Black Studies/Africana program from fall 2002 through Spring 2018. She has written A Little Taste of Freedom: The Black Freedom Struggle in Claiborne County, Mississippi (winner of the McLemore Prize and honorable mention for the Organization of American Historians' Liberty Legacy Prize) and edited Civil Rights History from the Ground Up: Local Struggles, a National Movement.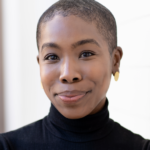 Pamela Nicole Walker, PhD, is an Assistant Professor of History at Texas A&M-San Antonio. Walker received her PhD in African American and Women's history from Rutgers University. She is currently revising her manuscript 'Signed, Sealed, Delivered: How Black and White Women used the Box Project and the Postal System to Fight Hunger and Feed the Mississippi Freedom Movement,' which examines motherhood, race, activism, benevolence and political consciousness in 1960s-era women's social movement networks. Walker has contributed articles all three volumes of the award-winning Scarlet and Black Project at Rutgers University. Her work has been supported by the Mellon Foundation, the American Philosophical Society, the PEO Sisterhood and the Mississippi Department of Archives and History. View her blog post to read about Walker's personal connections to the history in "No Turning Back."
Additional advisors included:
A talented cast of voice actors brought "No Turning Back" to life, including: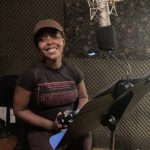 Déja Denise Green (Verna Baker) is a NYC-based actress, creator, & music artist. As a Southern girl, born in Augusta, Ga, who made her way to the city looking for change and opportunity, she found a very personal connection to Verna's story. As a young black woman whose family was a major part of the civil rights movement in the 60s, she believes in the importance of stories like this being shared with students. With a game so interactive in nature, she encourages anyone who plays to be really curious, ask questions, and use Verna's story as a template for connecting with experiences that are not your own.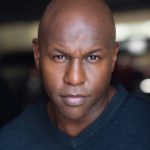 Johnathan Lee Iverson (Rev. Curtis Starling & Medgar Evers) began his career circling the globe and crisscrossing the United States, as a member of The Boys Choir of Harlem, gracing the world's most renowned stages, including the Broadway stage under the direction of the legendary Geoffrey Holder in "The Boys Choir of Harlem & Friends" at the Richard Rogers Theater. A proud graduate of Fiorello H. LaGuardia High School of Music and Art & Performing Arts and The Hartt School of the University of Hartford, Iverson took his first steps into the pages of history at only 22 years old, when he became the youngest, the first New Yorker, and the first African American Ringmaster in the near 150 year history of Ringling Bros. and Barnum & Bailey. Iverson's presence at The Greatest Show On Earth set box office records for Ringling Bros. and Barnum & Bailey throughout the United States. His many accolades include being selected as one of Barbara Walters' 10 Most Fascinating People. More about Iverson at Johnathan Lee Iverson (bigtopvoice.com).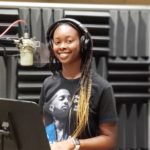 De'Cayla Day (Addie Starling) is a student at the University of Southern Mississippi in Hattiesburg, Mississippi. She says, "I am so grateful that I was given the opportunity to be a part of 'No Turning Back.' Being the voice of Addie allowed me to experience things that I was never able to experience in real life. I gained so much knowledge during each of my recording sessions, and the entire process was eye opening. 'No Turning Back' sparked my curiosity to educate myself further on the civil rights movement."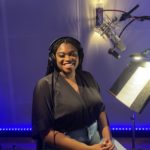 Victoria Eggleston (Emma Jackson) is a professional and trained actress with over 10 years of experience. She has done a plethora of theatrical stage plays including, "Our Town", "Livin' Fat", "21A", and more. Victoria has entertained audiences as Shug Avery in "The Color Purple: The Musical", Dorothy in "The Wiz", and Yolanda in "Crowns". Her most recent work can be found in her portrayal of Suzy in "Wait Until Dark", and as Lenora in "Knock Me a Kiss". Victoria has recently earned a Bachelor of Science Degree in Criminal Justice, with a Minor Concentration in Theatre, from Grambling State University in Louisiana. While pursuing her degree, Victoria performed in over six shows, and acquired the role of assistant director. After graduation, Victoria hopes to continue and expand her theatrical, voice-animation, and film career.
Jamaal Fields-Green (Robert Atkins)
Leah Finnie (Lucretia Baker)
Harriett D. Foy (Mabel Starling)
Latisha Hamilton (Annetta Hicks)
Trevor McGhie (Sam Block, Mass Meeting Speaker, Epilogue Co-narrator)
Charles McLaurin (Taxi Dispatcher)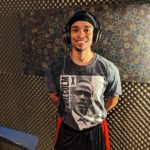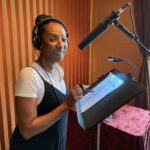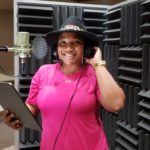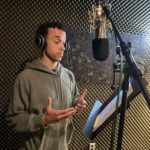 Several of the actors shared reflections on their personal connections to this project, featured in the blog post Reflections from the Cast of No Turning Back.
We would also like to acknowledge the following individuals who helped bring this project to completion: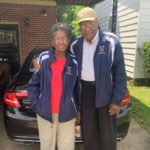 Mississippi State Senator David L. Jordan is a native of Leflore County, Mississippi, a former public school teacher, veteran of the civil rights movement, and currently a State Senator residing in Greenwood, Mississippi. Senator Jordan provided invaluable information and input that guided the creation of the world of 1960s Greenwood and the characters in "No Turning Back."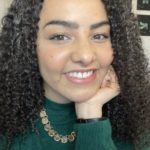 Dominique Jean-Louis (curriculum developer) is Associate Curator of History Exhibitions at New-York Historical Society, where she has worked on Black Citizenship in the Age of Jim Crow (2018), Our Composite Nation: Frederick Douglass' America (2022), and is the co-curator of Black Dolls (2022). She received her B.A. in Comparative Ethnic Studies from Columbia University, and is completing her doctoral dissertation at NYU on race, education, and immigration in post-Civil Rights Era New York City. Dominique also regularly writes and lectures on black history, schools and education, and New York City.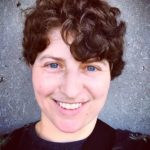 Katie Uva (curriculum developer) is a historian, teacher, and writer whose research focuses on 20th century New York City history, with particular interest in housing, Queens, and the two New York World's Fairs. She has worked in public history settings for several years and is currently a Research Associate at the New York Public Library's Center for Educators and Schools, an Adjunct Lecturer at CUNY, and a freelance researcher and consultant.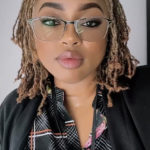 Detrice Roberts (researcher) currently is a Professor of History at Jackson State University. Roberts is a graduate of Tougaloo College where she received her Bachelor of Arts degree in History and Master of Arts degree in History from Jackson State University. In addition to teaching at JSU, she is actively involved in community work, currently serving as the President of upGrade Mississippi, a youth development non-profit organization; board member of Breast Cancer Advocacy, a organization based out of Chicago, Illinois that is centered around touch, inspire, educate, and motivate those who have, had, or know of others who have or had cancer, utilizing the concept cancer against carcinogen; a Board member of the Scott Ford Houses, Inc., a nonprofit organization established to restore the homes of two African American midwives from the 1800s and convert it into an interactive museum complex. Detrice lives by the idea that, "the only way to find yourself is to lose yourself in the service of others." Roberts is currently working on applying for a doctoral program to continue her research exploring how a Culture of Dissemblance was formed amongst African American women post slavery.
We remain grateful to all of the amazing team members who made this project possible. Learn more and try No Turning Back online now!