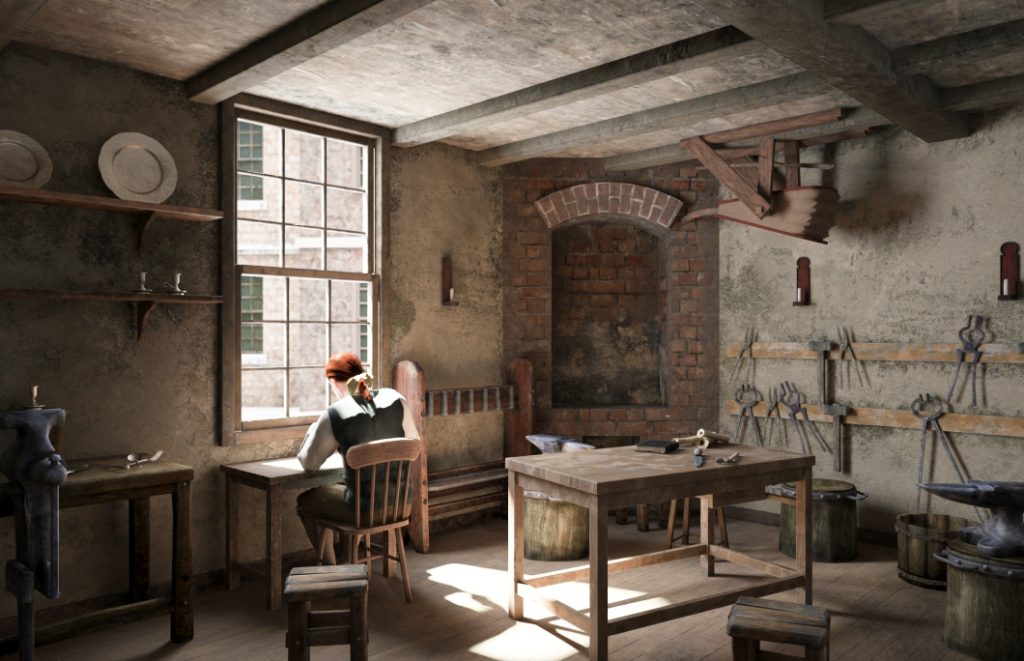 The boston Massacre
You work for a fictional future government agency called CARPA (Chronological Advanced Research Projects Agency) and are charged with recovering lost connections between elements of an historical archive that has become fragmented.
Play online below or Get the VR game
Key scenes & locations
Paul Revere's Workshop
Learn what motivates Boston's secret resistance network, the Sons of Liberty. Students discover Revere's legendary engravings and gleaming Liberty Bowl, unlocking clues to the Patriot perspective on the British occupation and the Boston Massacre.
The Royal Exchange Tavern
Eavesdrop on the customers at this Boston tavern as they debate the shocking events of March 1770. Students hear competing eyewitness accounts based on real court testimony and gather evidence to explain the tension between soldiers and civilians.
Boston Jail
Uncover the perspective of British soldiers stationed in a hostile colonial outpost far from home. Students read the account of Captain Preston, the officer on duty the night of the Boston Massacre, and reflect on conflicting depictions of the British occupation.