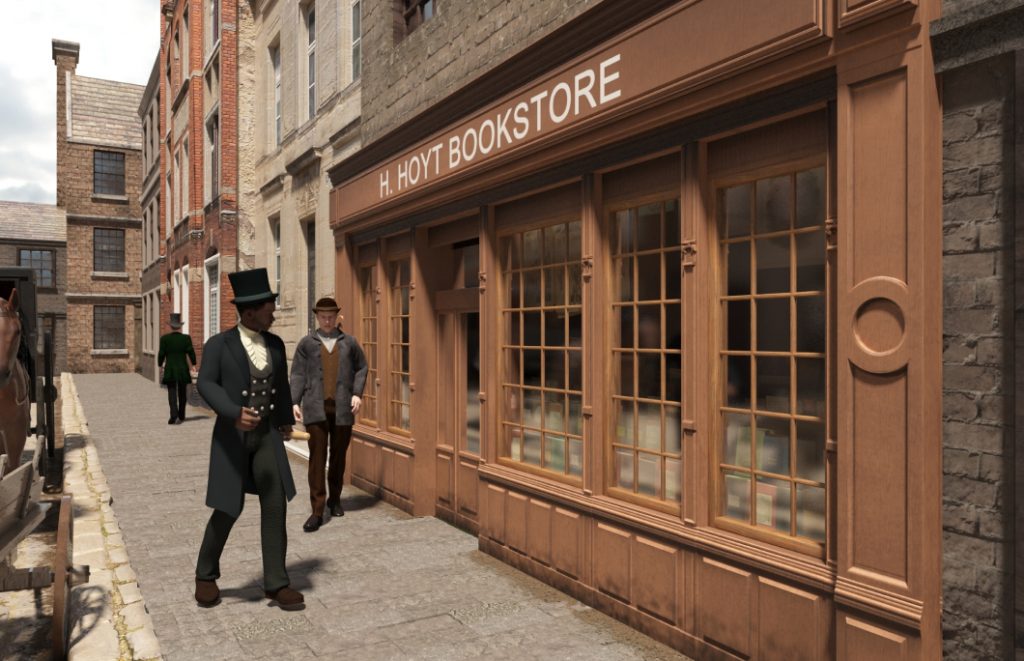 The fugitive slave law
You work for a fictional future government gency called CARPA (Chronological Advanced Research Projects Agency) and are charged with recovering lost connections between elements of an historical archive that has become fragmented.
Play online below or Get the VR game
key scenes & locations
Christiana, Pennsylvania
Learn how the Fugitive Slave Law disrupted life in states bordering the Mason Dixon line. Students see how men and women on the run from slavery organized resistance networks and leaned on each other for mutual defense.
Boston, Massachusetts
Discover how the Fugitive Slave Law even touched those living in an abolition stronghold. Students listen to local perspectives on the law and gather evidence about its effect on the abolition movement.
Cincinnati, Ohio
Uncover the legal and moral challenges brought against the Fugitive Slave Law. Students read court documents and hear from people defying the law and the people enforcing it.