Partners & Development
TimeSnap is produced by the creators of Mission US, the award-winning series of interactive learning games designed to immerse young people in transformational moments in U.S. history. TimeSnap continues a long-running collaboration among key partners representing media producers, content developers, designers, game developers, educators, historians, researchers, and others with deep experience in the creation and evaluation of educational media.
Funding for TimeSnap was provided by the U.S. Department of Education Institute of Education Sciences.

American Social History Project oversees development of historical and educational content for TimeSnap. ASHP is a research center based at The Graduate Center, CUNY. Recipient of fourteen NEH grants, it has done pioneering work in the production and use of print, film, video, and digital media to enhance the teaching of history. These include Who Built America? (textbooks, documentaries and CD-ROMs) and the websites History Matters: The U.S. Survey on the Web, The Lost Museum: Exploring Antebellum American Life and Culture, and Picturing U.S. History. ASHP also leads programs that help teachers use the latest scholarship, technology, and learning methods.

EDC's Center for Children & Technology has conducted testing and evaluation with students and teachers throughout the project's development. The Center for Children and Technology (CCT) has investigated the roles that technology can play in improving teaching and learning in classrooms, schools, and communities for 40 years. Part of Education Development Center, Inc., CCT s multidisciplinary team of developmental psychologists, media researchers, teachers and designers collaborates with a wide range of organizations to design, build and evaluate effective educational media that address the needs of diverse learners. As part of the Mission US team, EDC has conducted a host of small-scale formative studies to guide the development of each game, as well as large-scale summative studies that have examined their impact on students historical knowledge, skills, and attitudes. View the findings of the TimeSnap research study.
Electric Funstuff is the lead interactive designer and developer for TimeSnap and the Mission US series. Founded in 1998, Electric Funstuff (EFS) applies the principles of game design to products with educational outcomes. EFS works with experts to translate research and best practices into engaging interactions finding the sweet spot that balances the needs of gameplay with learning objectives. The team includes game designers, instructional designers, artists, animators, and engineers.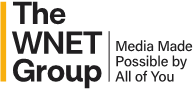 The WNET Group is executive producer of the Mission US series and oversees development of classroom materials, distribution, and outreach for TimeSnap. The WNET Group is one of the foremost providers of national programming for public media, including Great Performances, Nature, American Masters, Amanpour & Company, and history and children's media projects. Its roster of NEH-funded productions includes Jazz Ambassadors, Shakespeare Uncovered, American Masters biographies, and the Peabody Award-winning The African Americans Many Rivers to Cross, to name just a few. The WNET Group's award-winning, multi-platform productions for children and families include Freedom: A History of US, Oh Noah!, and Cyberchase. The WNET Group is also the chief public television broadcaster in the New York region and creator of the digital/broadcast channel ALL ARTS. It is a leader in community engagement, educational outreach, and digital media that extend public media's reach and impact.
Credits
Each mission is the result of a collaboration among countless historians, researchers, writers, artists, developers, designers, actors, producers, and more.
The Boston Massacre production credits
The Fugitive Slave Law production credits
The Boston Massacre production credits
Executive Producer: David Langendoen
Senior Producer: Benjamin Galynker
Game Design: Benjamin Galynker, Leah Potter, David Langendoen
Instructional Design: Alison Burke, Leah Potter
Lead Writers: Alison Burke, Leah Potter
Classroom Materials: Alison Burke, Leah Potter
3D Artist: James Hung
Interface Design: James Hung
Character & Costume Design: James Hung
Game Engine & Tools Developer: Dale Gordon
Game Developer: James Hung
Additional Development: Jordan Ephron
QA Testing: Corrin Offenholley
Voiceover Artists:
Agent Wells (Jameelah McMillan)
Paul Revere (Chris Nichter)
Ropewalk Tavern Customer (Wendell Johnson)
Loyalist Tavern Customer (Wendell Johnson)
Patriot Tavern Customer (Wendell Johnson)
Tavernkeeper (Alison Burke)
Captain Preston (James Clamp)
The Fugitive Slave Law production credits
Executive Producer: David Langendoen
Senior Producer: Benjamin Galynker
Game Design: Benjamin Galynker, Leah Potter, David Langendoen
Instructional Design: Alison Burke, Leah Potter
Lead Writers: Alison Burke, Leah Potter
Classroom Materials: Alison Burke, Leah Potter
3D Artist: James Hung
Interface Design: James Hung
Character & Costume Design: James Hung
Game Engine & Tools Developer: Dale Gordon
Game Developer: James Hung
Additional Development: Jordan Ephron
QA Testing: Corrin Offenholley
Voiceover Artists:
Agent Wells (Jameelah McMillan)
Edward Gorsuch (Wendell Johnson)
Castner Hanway (Chris Nichter)
Eliza Parker (Jameelah McMillan)
Peter H. Clark (Wendell Johnson)
The U.S. Commissioner (Chris Nichter)
Cincinnati Shopkeeper (Cyndi Janzen)
Anne Warren Weston (Cyndi Janzen)
Boston Abolitionist (Chris Nichter)
Advisors
Benjamin Carp, Ph.D.
Associate Professor and Daniel M. Lyons Chair of History, Brooklyn College
Michelle King
Middle school teacher, Environmental Charter School, Pittsburgh, PA
Allisyn Levy
VP, GameUP at BrainPOP
Herbert Sloan, Ph.D.
Ann Whitney Olin Professor of History, Barnard College
Website Credits
For Backpack Interactive
Creative Direction: Sean Oakes
Design Lead: Kat Bigelow
Project Management: Milagros Montalvo
For Nopio
Technology Direction: Piotr Nowak
Lead Developer: Monika Wieczorek
Developer: Agnieszka Sikora
For The WNET Group 
Director of Technology: Brian Lee
DevOps Engineer: Sonya Pinero